We've Done It Before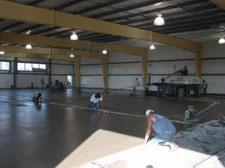 Our work consists of many different types of buildings from warehouses to office space to restaurants. We have the capablity of pouring slabs on grade of any size and in excess of 30,000 SF daily. Also any site work such as sidewalks, patios, or curbs and any under-ground concrete footings. Any size, any type, we are the right choice for your concrete needs.
We'll Do It Better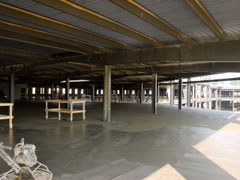 With state of the art equipment, experienced employees, and the resources of a much larger company, Kishmo, Inc. can finish the job much faster and with greater quality than ever before.