With all of our own excavation equipment, we can dig our own footers and grade our own floors without the hassle of any extra outside contractors.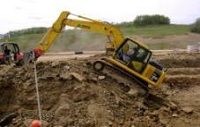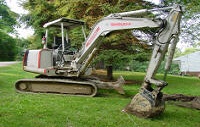 Excavators
We have all sizes of excavators ranging from a mini Cat 303 all the way to a Komatsu PC160. To go along with this equipment we have several attachments such as jackhammers, slab crabs, plate compactors, Gar-Bro concrete buckets,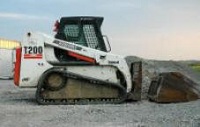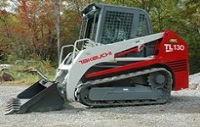 Skid Steers
We have multiple types and sizes of skid steers, ranging from Bobcat753 tire machines to the Takeuchi TL250 track machines. To go along with these machine we have several attachments such as forks, concrete chuter, grader, rockhound, street brooms, jackhammer, and several different buckets.
Other Equipment
We have several other types of equipment that allow material excavation. We have a Cat 416 Backhoe, this machine is excellent for supplying gravel, or moving dirt over longer distances. We also have rollers and plate compactors to ensure a solid base prior to concrete placment.